DENNIS SQUIER | MATH & SCIENCE TUTOR
Send a question or comment about your child's tutoring needs here.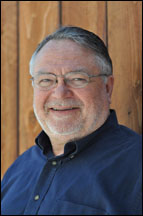 Phone:
619.698.4685
Email:
dennis@possesandiego.org
DENNIS SQUIER
Algebra, Geometry, Trigonometry, and Pre-Calculus (Grade 4 through College)
General Science (Grade 4 through Middle School)

About Dennis
Received Bachelor of Arts Degree with Distinction in Mathematics in 1967.
Worked for 40 years as a Software Engineer for the U.S. Navy.
Tutored mathematics and the physical sciences while in college.
Taught software engineering subjects throughout career.
Tutored Pre-calculus, Geometry and Algebra students during the 2008-2010 school years.
Currently teaches Beginning/Intermediate Guitar.
Rates
First Hour: $40
Subsequent Hours: $30 per hour
Links of Interest
California Math Standards
http://www.cde.ca.gov/be/st/ss/documents/mathstandard.pdf
Practice Math Problems Grades 1-8
http://www.csun.edu/~vcmth00m/practice.html
California Mathematics Project
http://csmp.ucop.edu/cmp/